Your gateway to a transformational innovation journey
At SeriousFun we bring hands-on innovation assistance from ideation to actual implementation resulting in actual ready-to-scale IoT enabled solutions.
On the why and how your approach to Innovation should contain Open Innovation as an integrated component.
Bringing you on the journey of Innovation and helping you navigate the waters.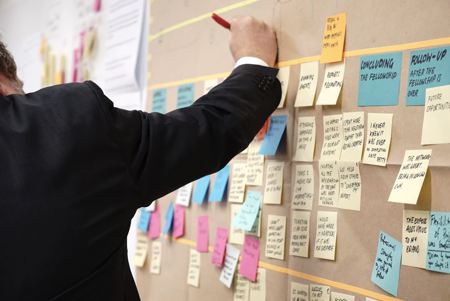 Lets you start addressing the future digital market and what you will bring to it.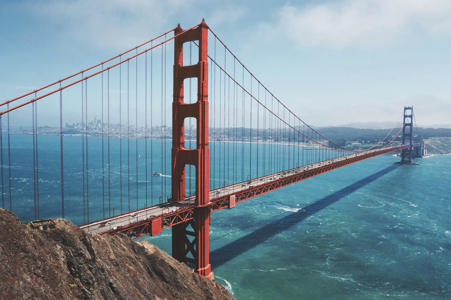 Brings you on the ground where the actions happens, are tailor-made to inspire, get you connected and prepare you for Open Innovation.
Shaped uniquely for you will bring new products and services into your future portfolio.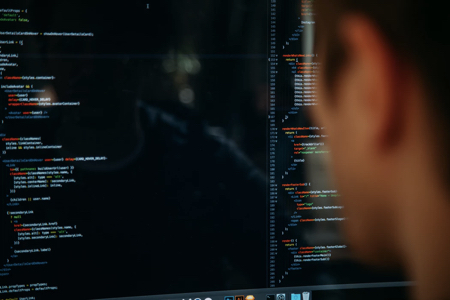 With all the expertise you need working in close collaboration with your product owners.
Consultancy Solutions Manager, Seco Tools
"Serious Fun, a Swedish open innovation consultancy and IoT engineering firm, assisted Seco in every step of the journey from planning the program to delivering the results"
"Working with SeriousFun in San Francisco everyday could be described as life changing for me venturing from a small town in France from a traditional R&D background. Upon arriving in San Francisco Jim and Martin inspired our team to reach new vistas while learning a new way of working. The combination of networking in Silicon Valley, Agile thinking and acting like a startup was inspirational. It is impossible not to have this environment of creativity and innovation transform you when you actually live there. I can honestly say I could never return to my old methods and way of working after this experience." – explains Quentin Hardoin IDEM
Managing Director SynerLeap powered by ABB | Head of Strategic Collaboration & Business Development ABB Corp Research.
"I would highly recommend to anyone considering an innovation tour in San Francisco to work with SeriousFun to maximize the experience. Having SeriousFun lead the company visits and tours really gave our group an insiders look at all the innovation worth checking out. " Peter Löfgren ABB Synerleap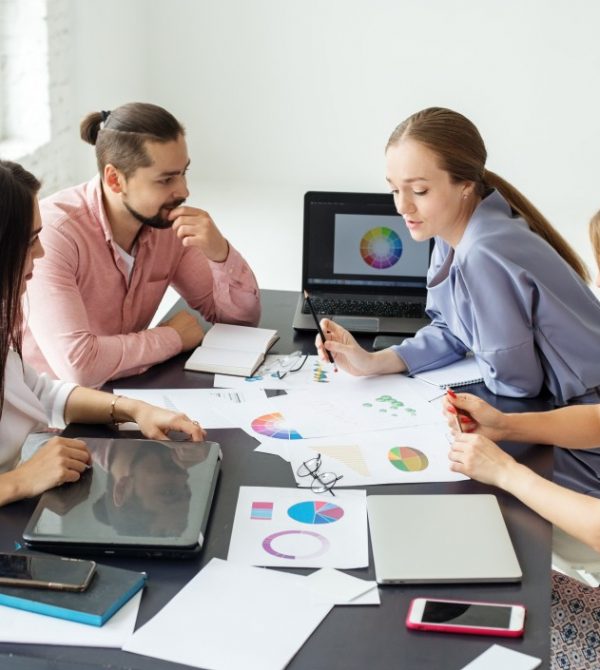 From start to finish, we provide breakout innovation
We will guide and coach your digital innovation roadmap, product development, and new business creation effort. With us, you will create new business opportunities, based on innovative products or services, in areas, which are non-core to your existing business. Our approach addresses the challenges with implementation and execution.
As your innovation partner and single interface, we manage a select network of external collaborators along the way – from start to finish. We help clients balance the ideation process with solid grounding in engineering and manufacturing. Because SeriousFun understands the entire process we can help avoid missteps and mistakes to insure success.
We bring you to the forefront of innovation.
We will challenge to future-proof your company.
We guide you all the way from insight to income.
We turn your new business opportunity into customer value
Our development model is fit to accelerate speed to market for breakout innovations and to scale-up with quality for commercialization.
Includes the team and resources you need to launch your new product within 18 months.
With the help of our global partner network we give you access to any type of competence. It gives us the ability to take on all types of projects and sizes. We work with many and are not limited to any specific partner, but right now we work closely with the ones mentionned below as an example of what capabilties that are in reach.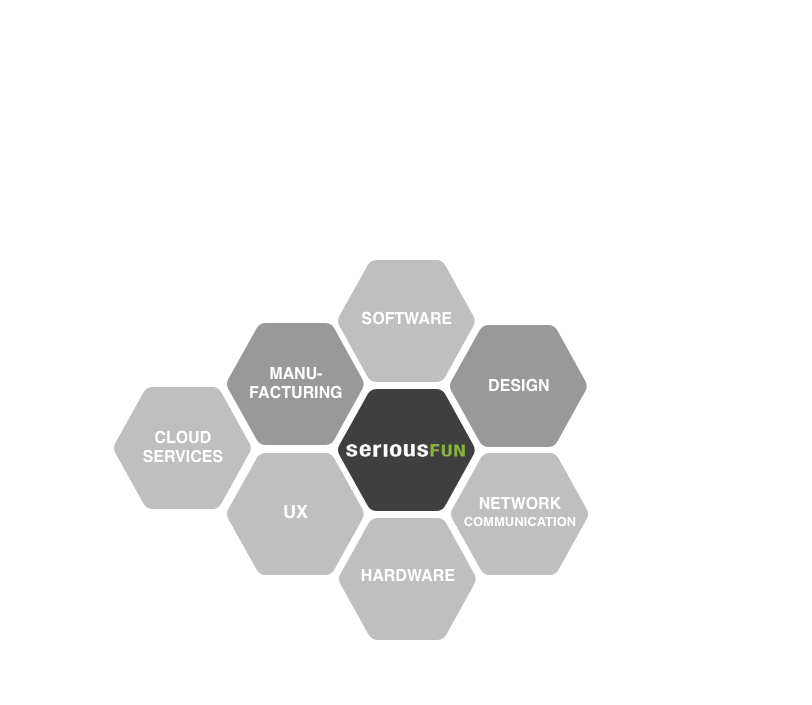 How we helped Seco Tools with open innovation networks
In 2016, the highly successful cutting tool company Seco Tools decided to explore IoT enabled solutions as one new approach to a highly competitive market.
Seco Tools partnered with SeriousFun and began an open innovation journey. SeriousFun relied on its extensive network to teach Seco how open innovation networks function, how to operate in an Agile way, and how to produce minimal viable products in the matter of weeks.
The outcome of the partner journey is the recently launched sensor enabled tool identification platform IDEM which has already won a RedDot Design Award.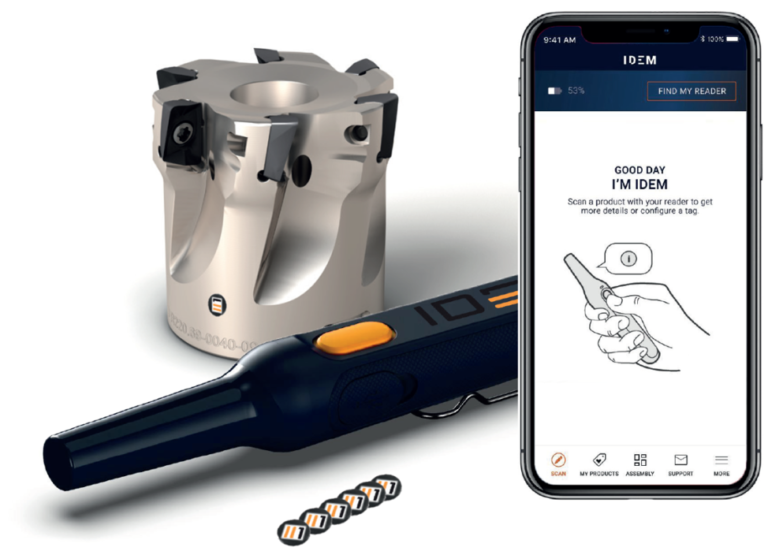 By utilizing Open Innovation companies can learn how to
act like startups and adopt their lean methodology
of respondents think interaction with startups helps large corporations enter new markets.
believe interacting with startups helped large firms rejuvenate their corporate culture.
of participants think corporate accelerator programmes are an important way of interacting with startups to find disruptive and innovative business solutions.
Source: Recent report by European Commission project OpenAxel by Wayra.
SeriousFun was founded by Martin Fridh and Jim Myrick. They first met in 2010 when Jim enlisted Martin's help with a challenging project coded named "BigFun TV". The stealth mission by American cable TV companies was to bring licensed characters to Sweden as a market test for user generated cartoon making. With the Project tagline Serious Fun on Connected Devices their futures were set into motion.  
While their focus was having fun with connected devices on your cable TV set top box the technical issues were daunting allowing customers to use a smart phone, a tablet or even the remote on their smart TV. While successful solving the technical challenges the project was ultimately tabled. After forging a great working relationship and friendship developing a user generated cartoon platform for the masses they decided to become business partners founding SeriousFun in 2012. 
SeriousFun started off in a rather unorthodox fashion working across multiple time zones on two different continents. Martin is based near Malmo in Sweden and Jim in the San Francisco Bay area in the US. This geography has proven to be an advantage having a physical presence in these two prospering locations. Jim and Martin combine complementary skills with decades of hands-on experience delivering innovation projects and programs for demanding clients around the globe. SeriousFun also combines considerable real life experience starting and growing companies.  
Because taking on very different and unique projects requires a broad set of different skills SeriousFun has developed a network of trusted and vetted partners.  The SeriousFun approach provides clients with a unique project delivery model that does not rely solely on it's own staff or internal bench strength. This novel service delivery model has made SeriousFun extremely flexible and scalable in terms of project scope.
With hard won real life experience building startups, coupled with a record of success working on behalf of large international enterprises SeriousFun shares the best from both worlds with our stakeholders, partners and clients. Our forte is helping medium to large companies act more like an Agile startup, while also mentoring and investing in select and promising scalable startups to help them grow into big successful enterprises as well.
If you have any questions or just want to have a "fika" please contact us. We will get back to you within shortly